A Stricking Animation Uses the Optical Illusions of Pareidolia to Create Unbelievable Things
Stunning animation with optical illusions of a pareidolia for two birth stories.
Created by London-based animator and artist Vier Nev, "A Mind Sang" project is immersed in an exciting journey through life stages. The short film is dedicated to transformation topics as it changes scenes behind the scenes. First, the author drew twenty drawings about various cultural ideas about birth and identity. He drew attention to the fact that in his drawings he often returned to the same characters: strange couples, mothers and cats.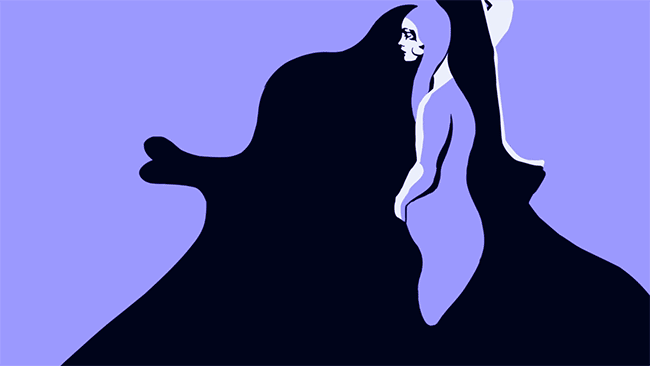 Relying on a para-idol – a tendency to see objects or patterns where they do not physically exist – each frame simultaneously displays two different stories. Nev created a film that combines the stories of these characters in the same shapes and shadows, they smoothly turn from fully realized figures into amorphous figures, animals and individual parts of the body throughout the entire illusory project.
Although the artist originally planned that the entire film would be black and white, he added pieces of raspberry and violet hues, as the two red moments represent death or birth.
A Mind Sang recently won the Staff Pick Award at the Annecy International Film Festival in 2020.
All works by http://viernev.com/