Concert For Plants in Barcelona!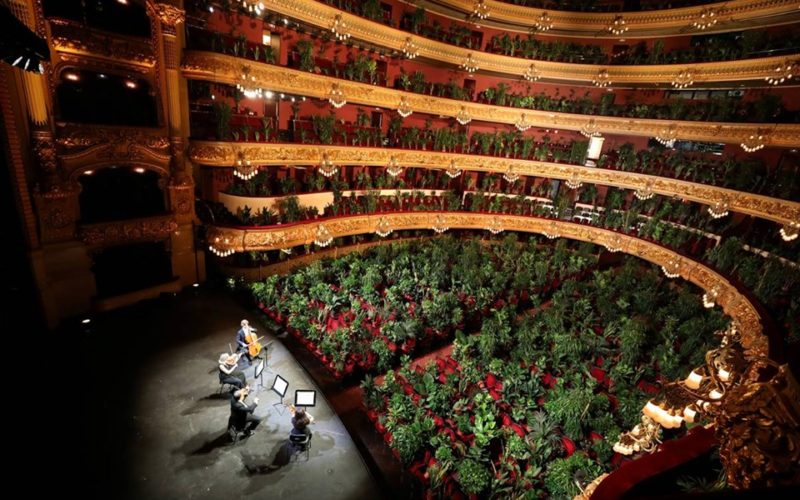 For the first time in many months of forced rest, the Opera House "Grand Theater del Lise" in Barcelona held its concert. The audience was surprisingly quiet and polite and enjoyed it. Spectators – 2292 potted plants gently swayed on "Chrysanthemum" Puccini.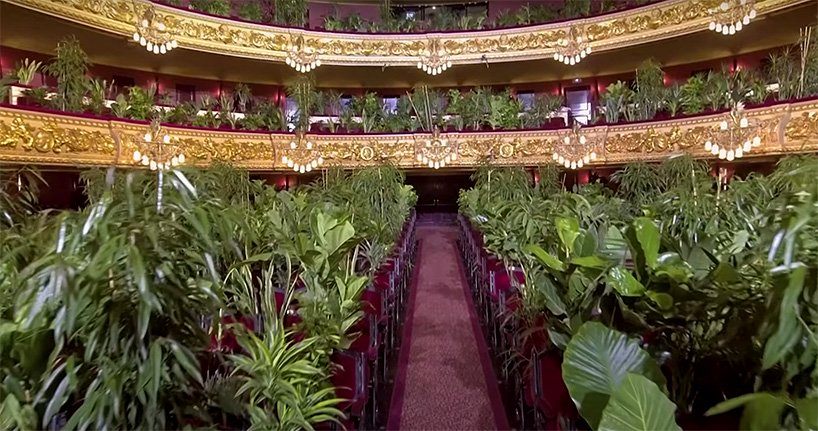 This project is the brainchild of Eugenio Ampudia,
"an attempt to reflect on art, quarantine and our connection to nature, albeit in the form of pots."
After the concert, his team delivered all the plants to 2,292 medical staff, including from the Clinic de Barcelona and a certificate from the artist. Visualization of a large concert hall hosting such a collection of green plants and four musicians on stage – such a unique performance will be remembered forever!
via mossandfog