Photographer Creates a Pantone Mosaic of Skin Tones Images Taken Around the World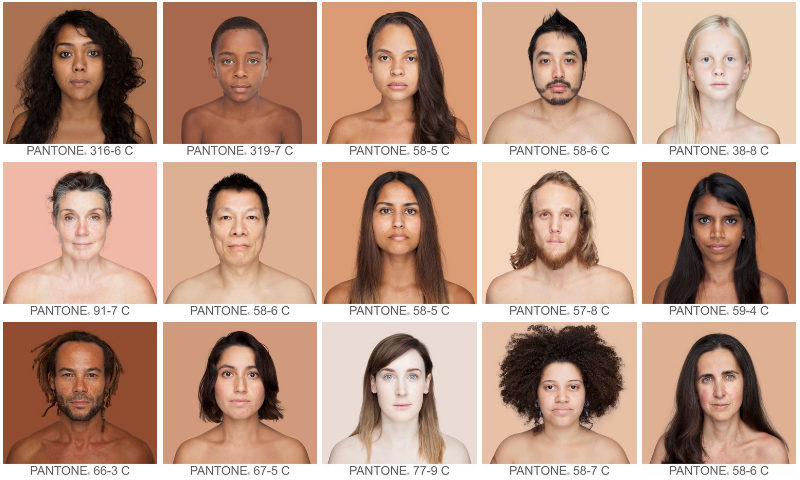 Modern world is still obsessed with a skin colour, racial and ethnic differences between people. Humanae project of Brazilian photographer Angelica Dass aims to break down stereotypical barriers between people. As part of her project, Angelica wants to capture every skin colour we can see in the world, proving with their photos that the differences of skin colours are beautiful, and that they undoubtedly go beyond the standard concepts of white, black, yellow and red.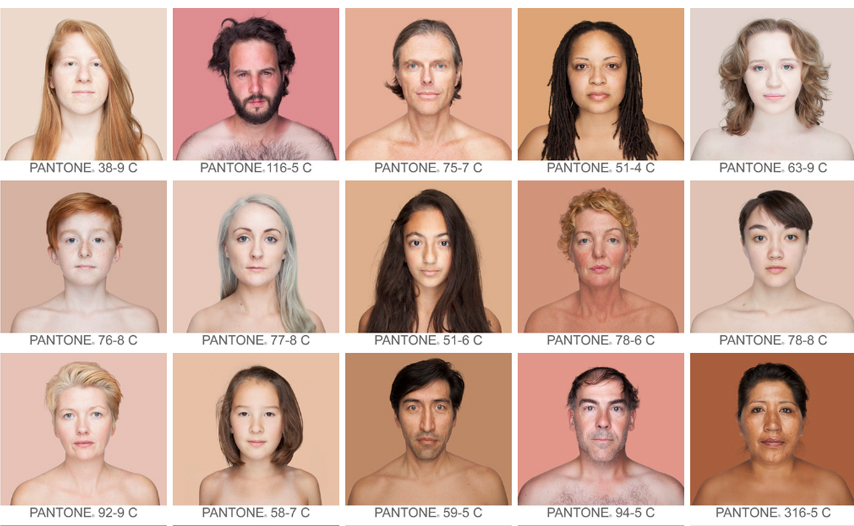 The project has already more than 200 portraits, made in many big cities of the world. Angelica invariably first takes photos of her models on a white background, then she selects a fragment of the nose (square, size of 11 pixels) in each photo and chooses the corresponding shade in the Pantone palette. And this shade becomes the portrait background. The photographer prefers to shuffle the shades, making up a kind of mosaic from them, rather than display one by one as in the spectrum. By doing so, she wants to emphasize their contrast and equivalence at the same time.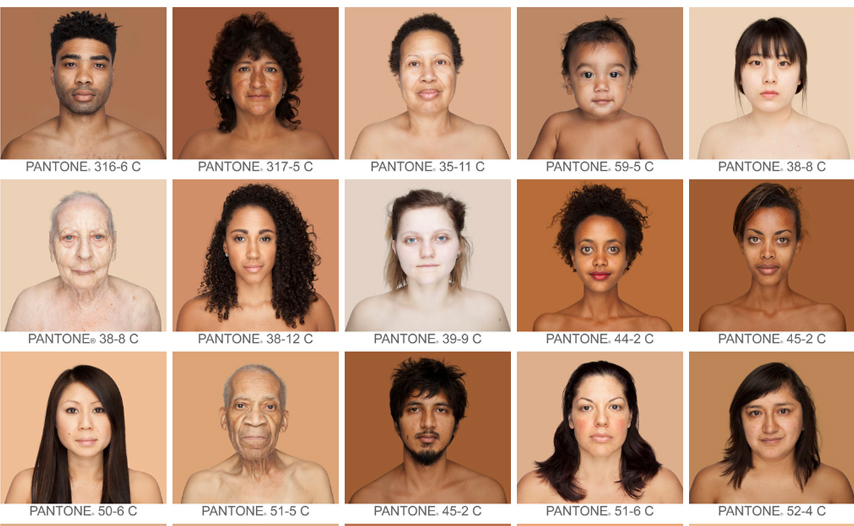 Angelica was born into a mixed family and knows firsthand what racial discrimination and intolerance are. Every time she looks into the eyes of her models, and she sees emotions that are familiar to her: disappointment, fear and loneliness, which then turn into love. Angelica Dass said, that Humanae project will exist until barriers to racial differences between people disappear, until people begin to appreciate the uniqueness of each other.?
more information: www.angelicadass.