Opensilver: Silverlight's opensource alternative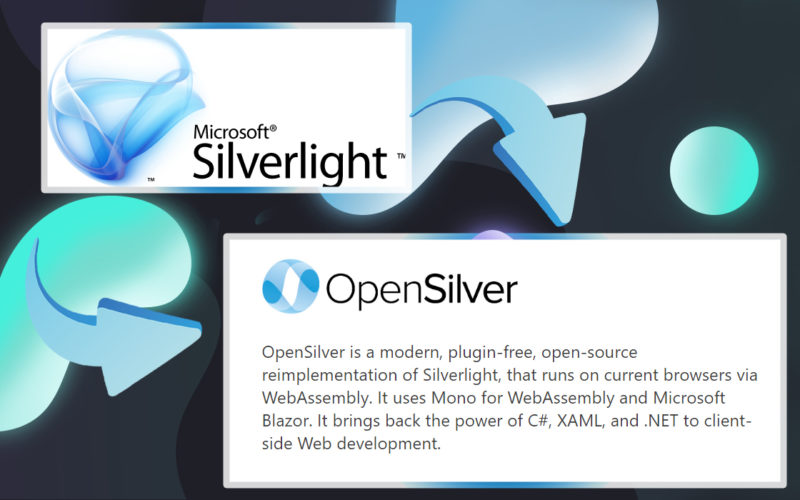 Ten years ago, plugins were essential for a lot of things in web browsers, but the development of web technologies such as JavaScript caused them to be removed from web browsers. Do you remember Microsoft's Silverlight, Microsoft's rich Internet application plug-in which has become unpopular after the emergence of HTML5?
Moreover, Microsoft Silverlight will no longer be developed and supported in 2021. But, Userware, a French .NET software company, recently has released a preliminary version of OpenSilver. OpenSilver is a free, open-source alternative of Silverlight that runs on modern browsers viа WebAssembly. The new version uses Mono for WebAssembly and Microsoft Blazor.
Unlike the legacy Silverlight, OpenSilver can be used in two ways: create new applications or upgrade existing Silverlight applications that can be recompiled using OpenSilver to run in browsers that support WebAssembly. These browsers include Firefox, Safari, Edge, and Chrome. Operating systems that support this innovation range from Windows and ChromeOS to iOS and Android mobile platforms. Developers who want to build an OpenSilver application can download a free extension to the Visual Studio 2019 IDE.