Astonishing Underwater Photos of the World's Only Pink Manta.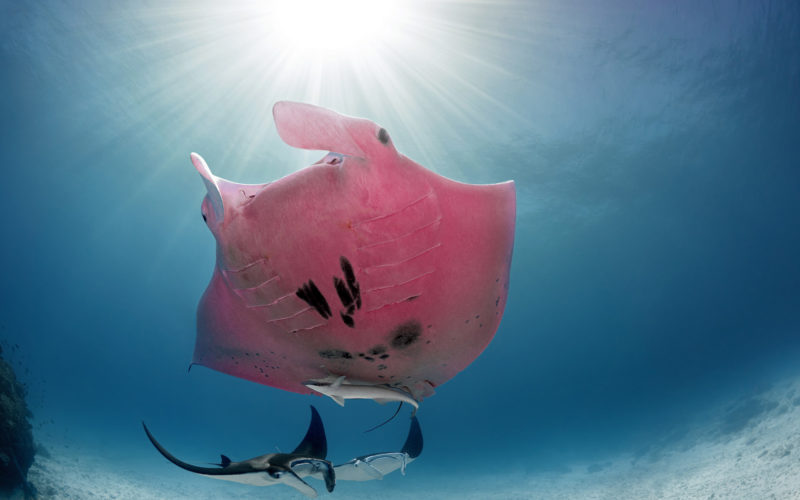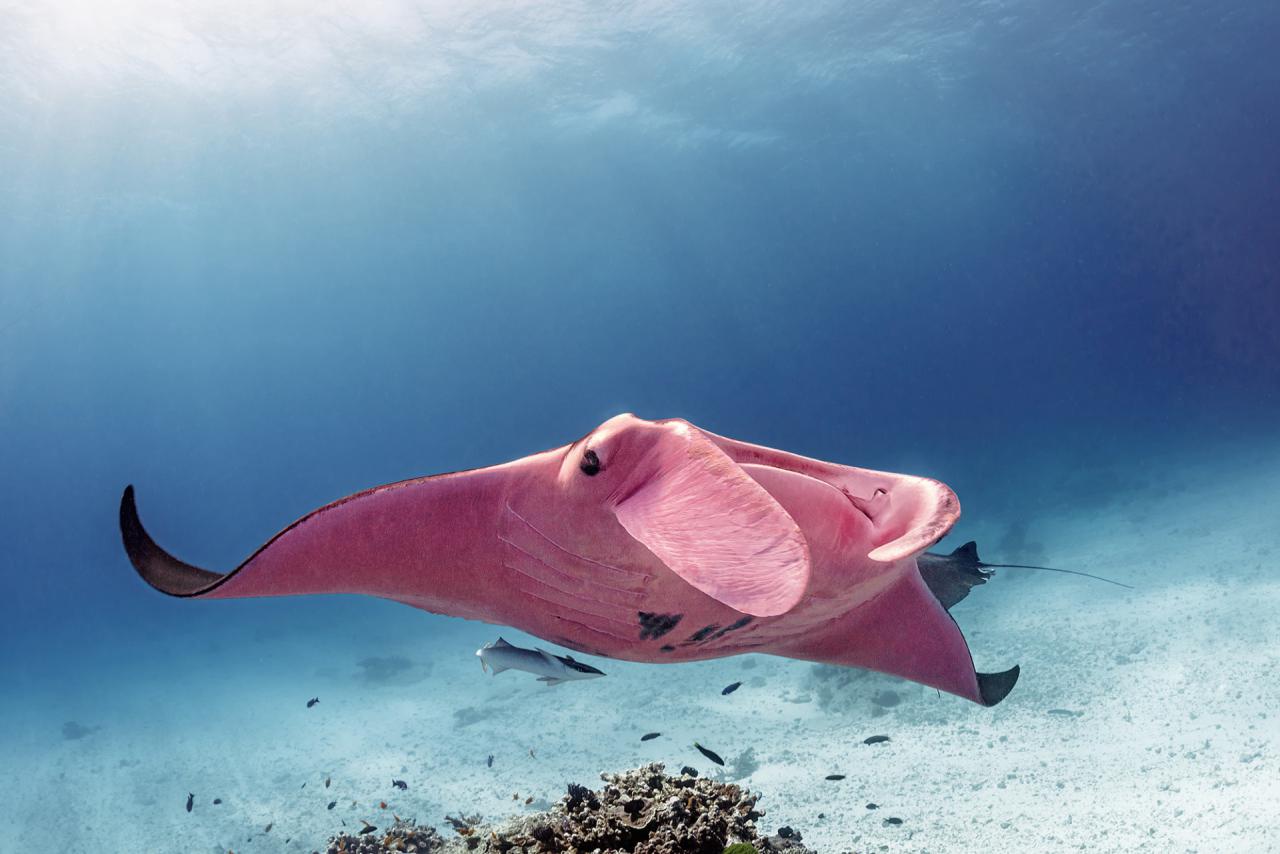 Australian photographer Christian Lane recently saw an unusual underwater creature – the world's only pink stingray manta. This 11-foot-long animal, also nicknamed Inspector Clouseau after the Pink Panther, lives near Lady Eliot Island, which is part of the Great Barrier Reef. According to the photographer, the amazing color of the stingray impressed him, because he did not know that there are pink mantles. He decided that his stroboscopes were broken.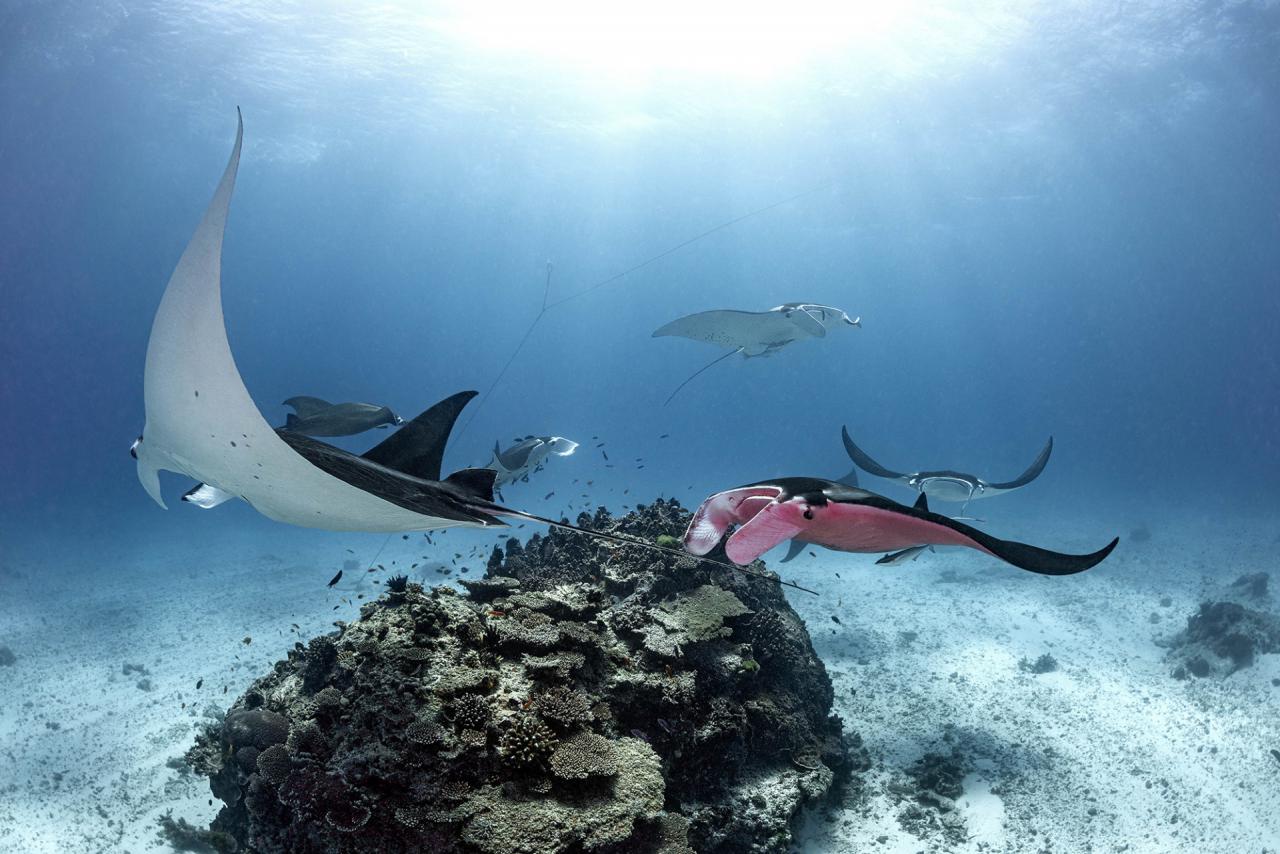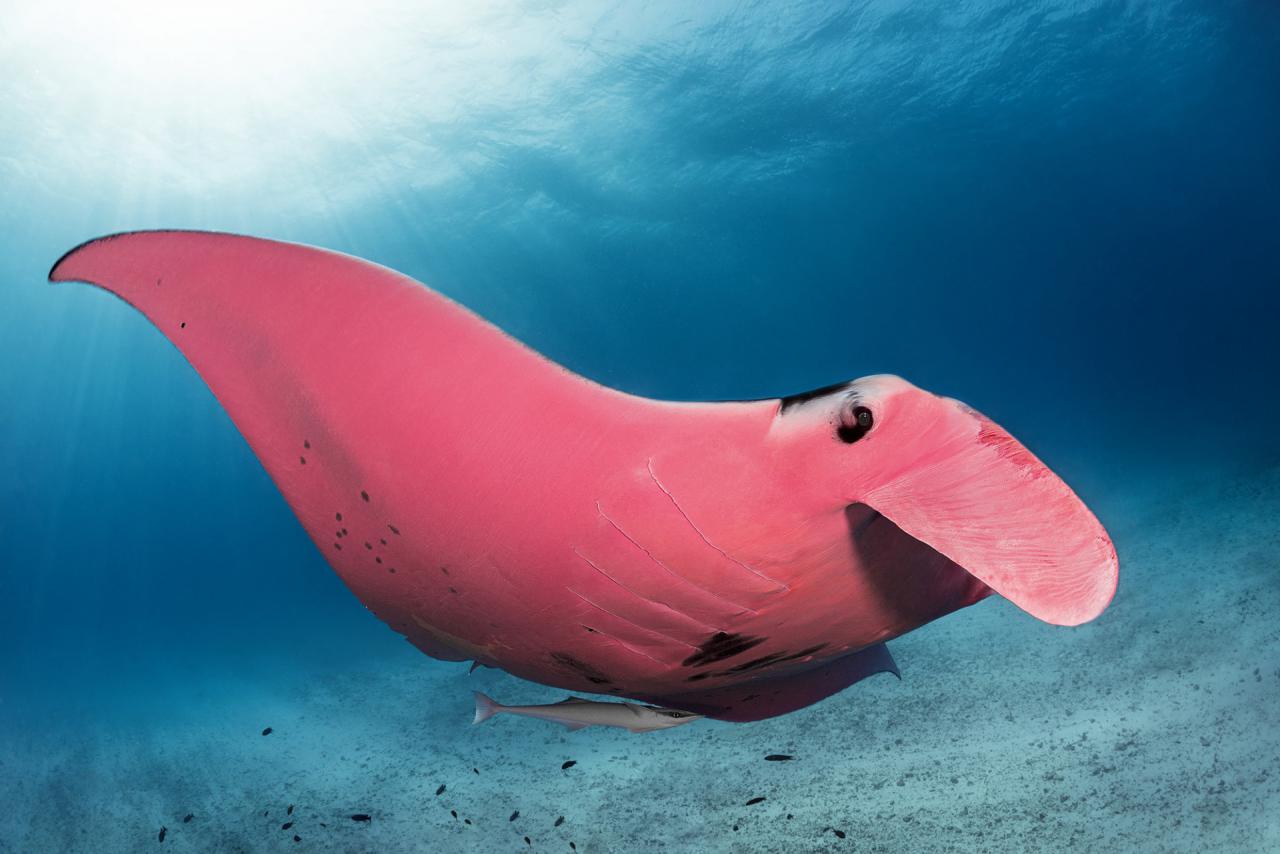 Project Manta has been studying animals since they were discovered in 2015. After a skin biopsy, the organization concluded that the unusual shade was not caused by diet or disease, but most likely by a genetic mutation – erythritis, which causes changes in melanin. Most manta rays are black, white or black and white. Therefore, pink stingrays seem like fabulous creatures.
All photos by instagram.com/kristianlainephotography/