Incredible Flower Installations in New York City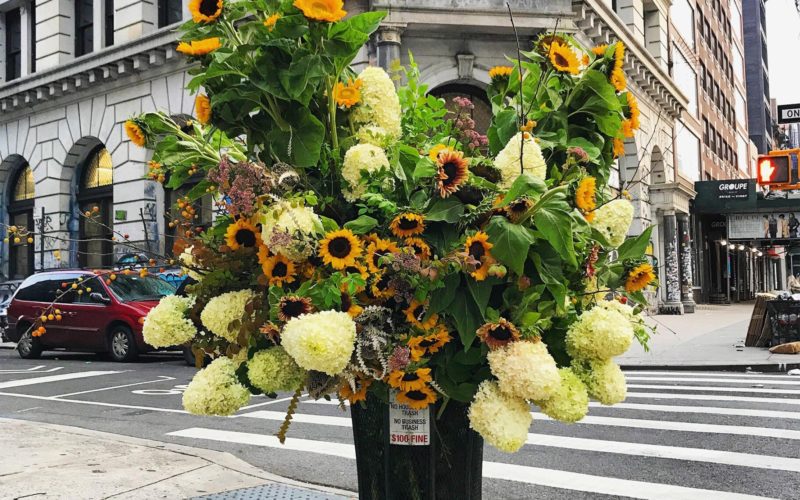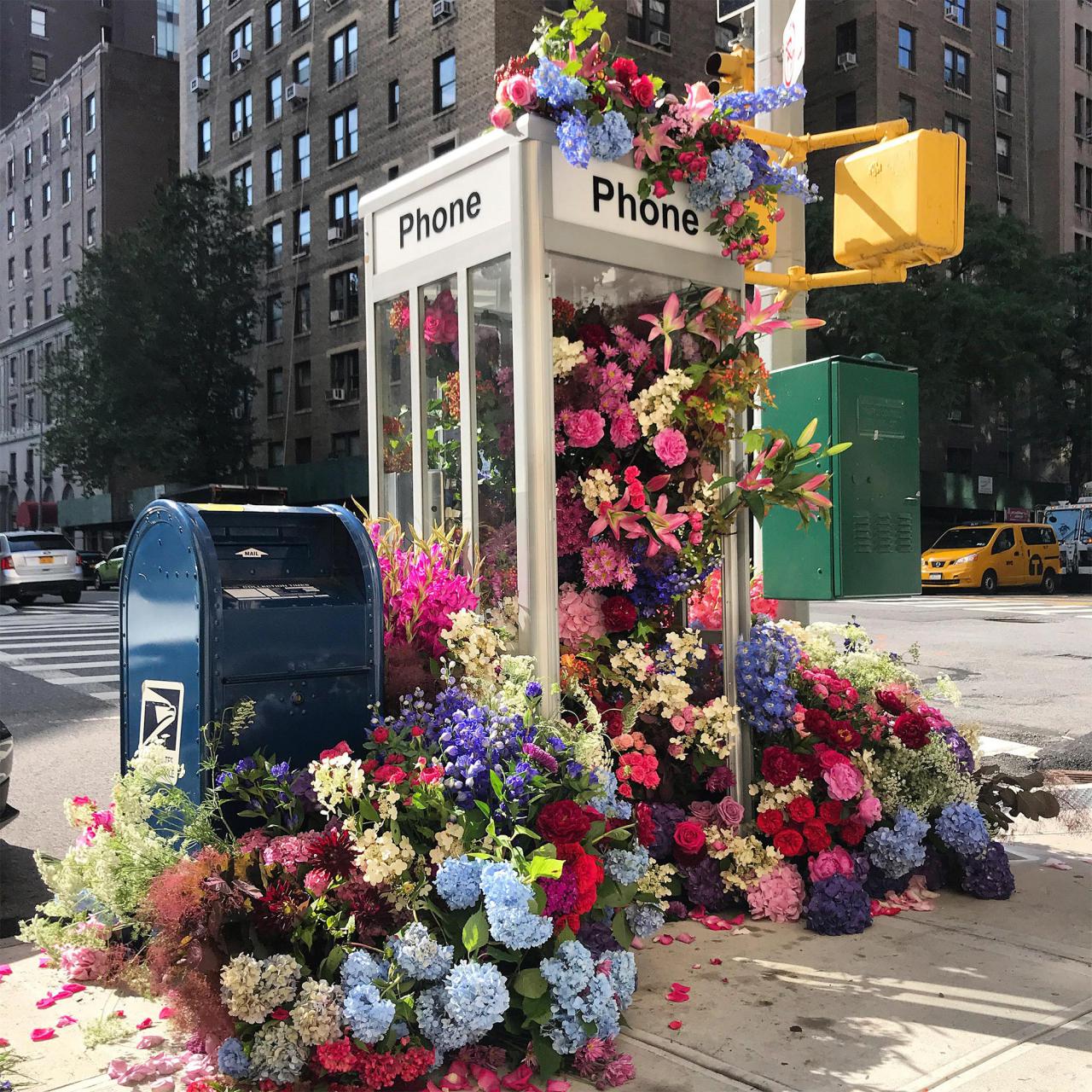 Thanks to designer Lewis Miller Design, New Yorkers and guests can enjoy beautiful views and wonderful aromas.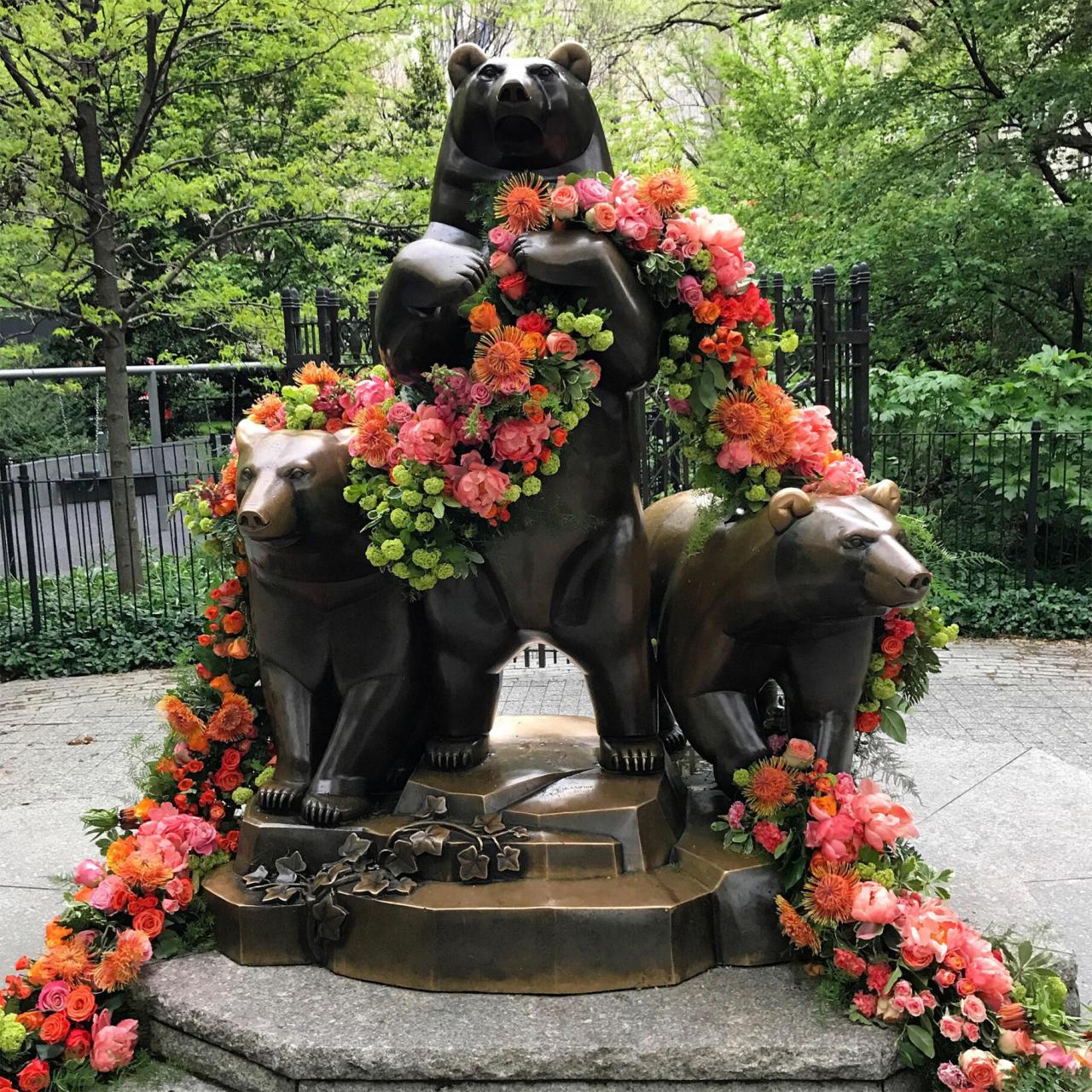 For many years, the florist and designer has made incredible installations of sunflowers, hydrangeas and peonies in public areas, turning garbage cans, construction areas and telephone booths into real works of art.
We offer new works by the designer.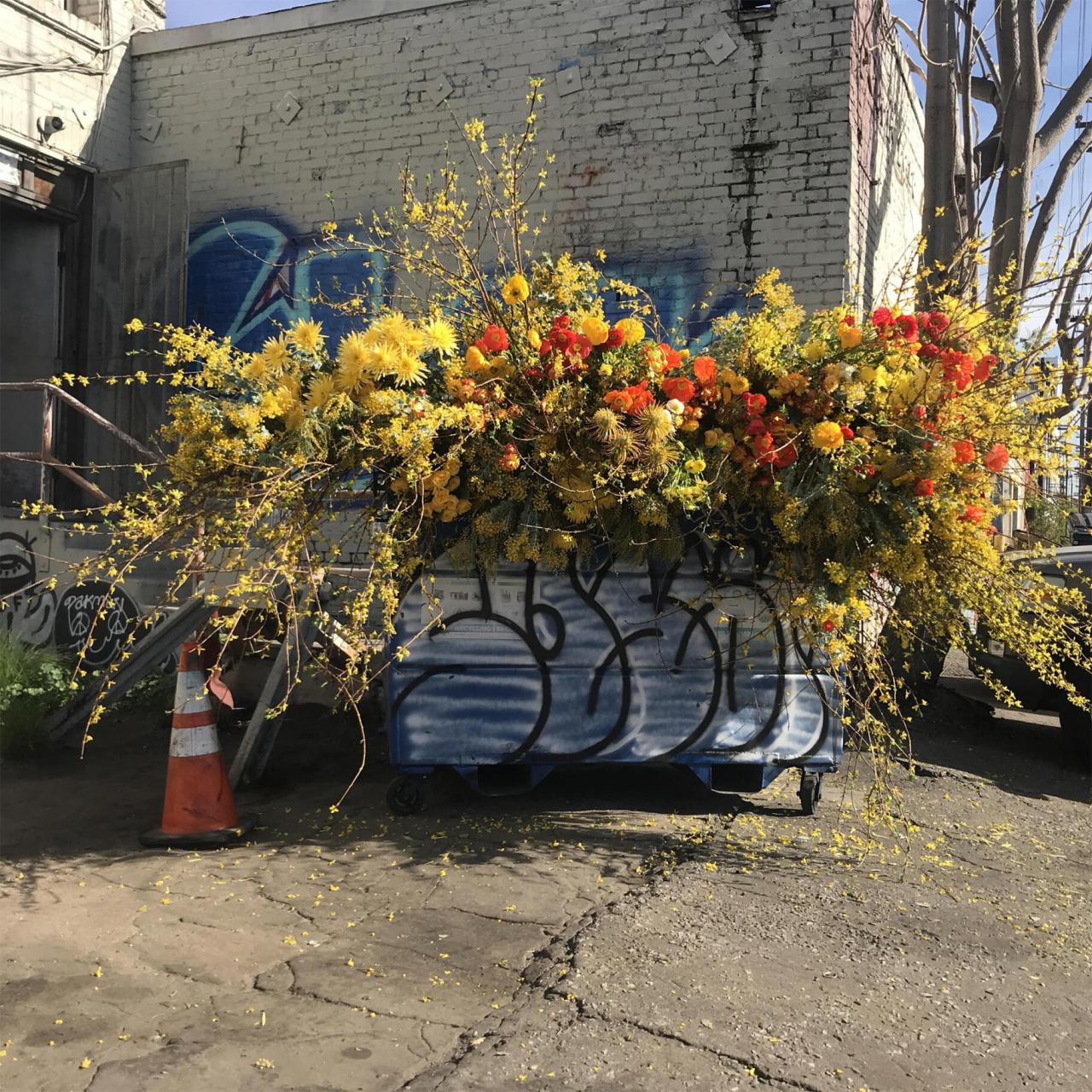 More works instagram.com/lewismillerdesign/