Fragility and Strength in Helena Hauss's Porcelain Sculptures.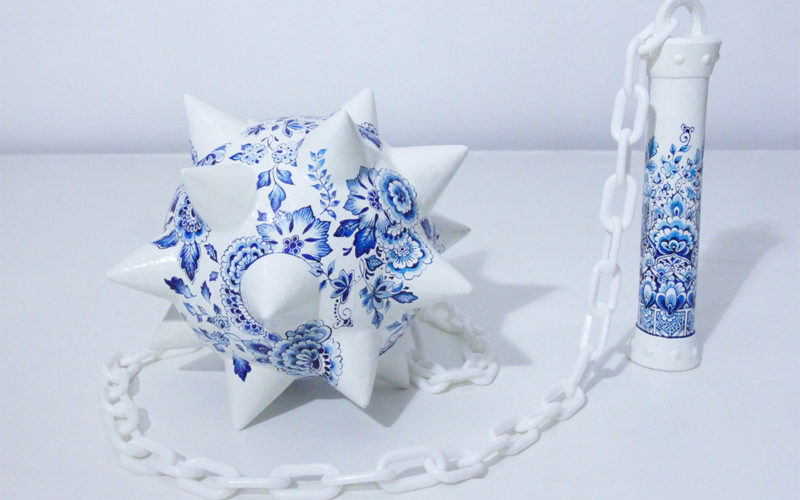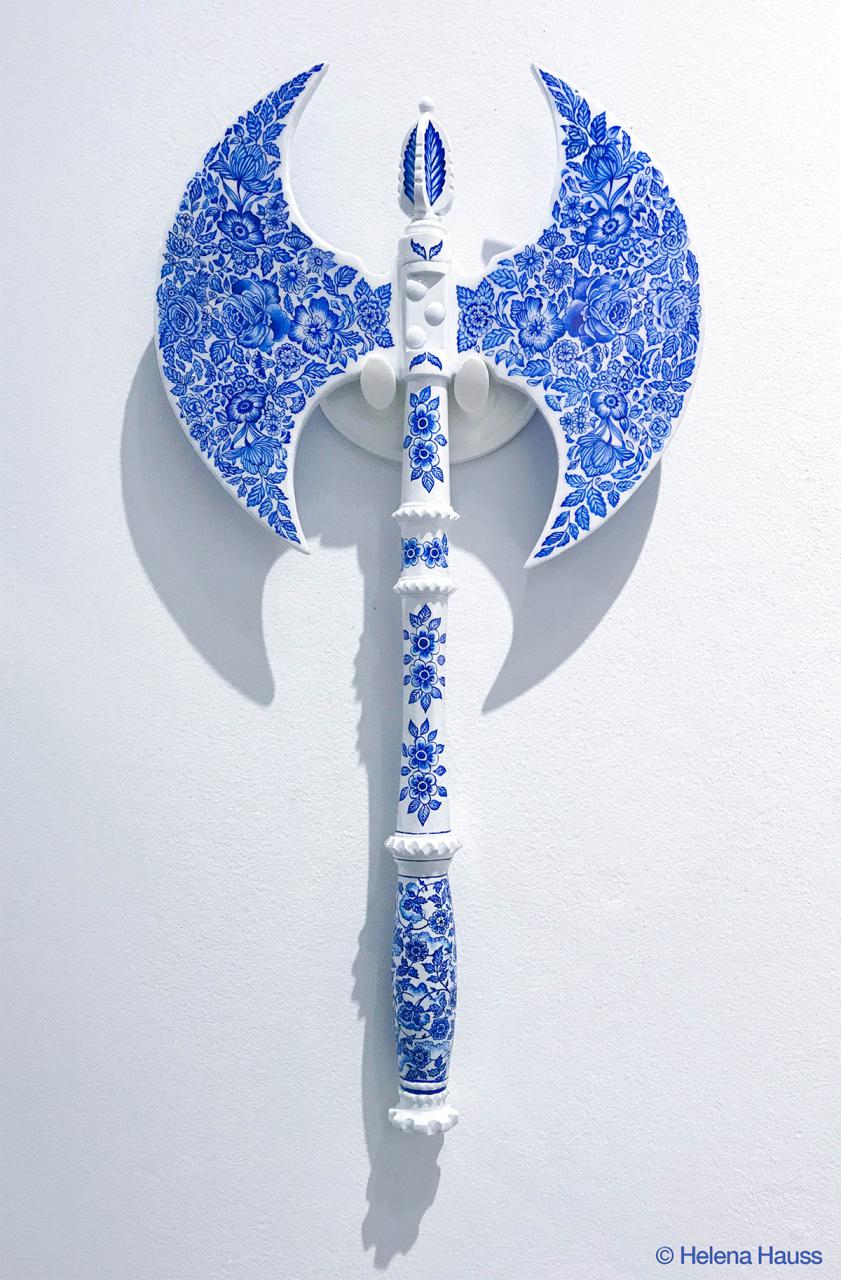 Parisian artist Helena Hauss combines the homely femininity of Delft porcelain with the raw power of a barbed weapon in her work. Her sculptural series, called Hell Hath no Fury, consists of an ax, a grenade, a spiked bat and a chain that is decorated with floral motifs.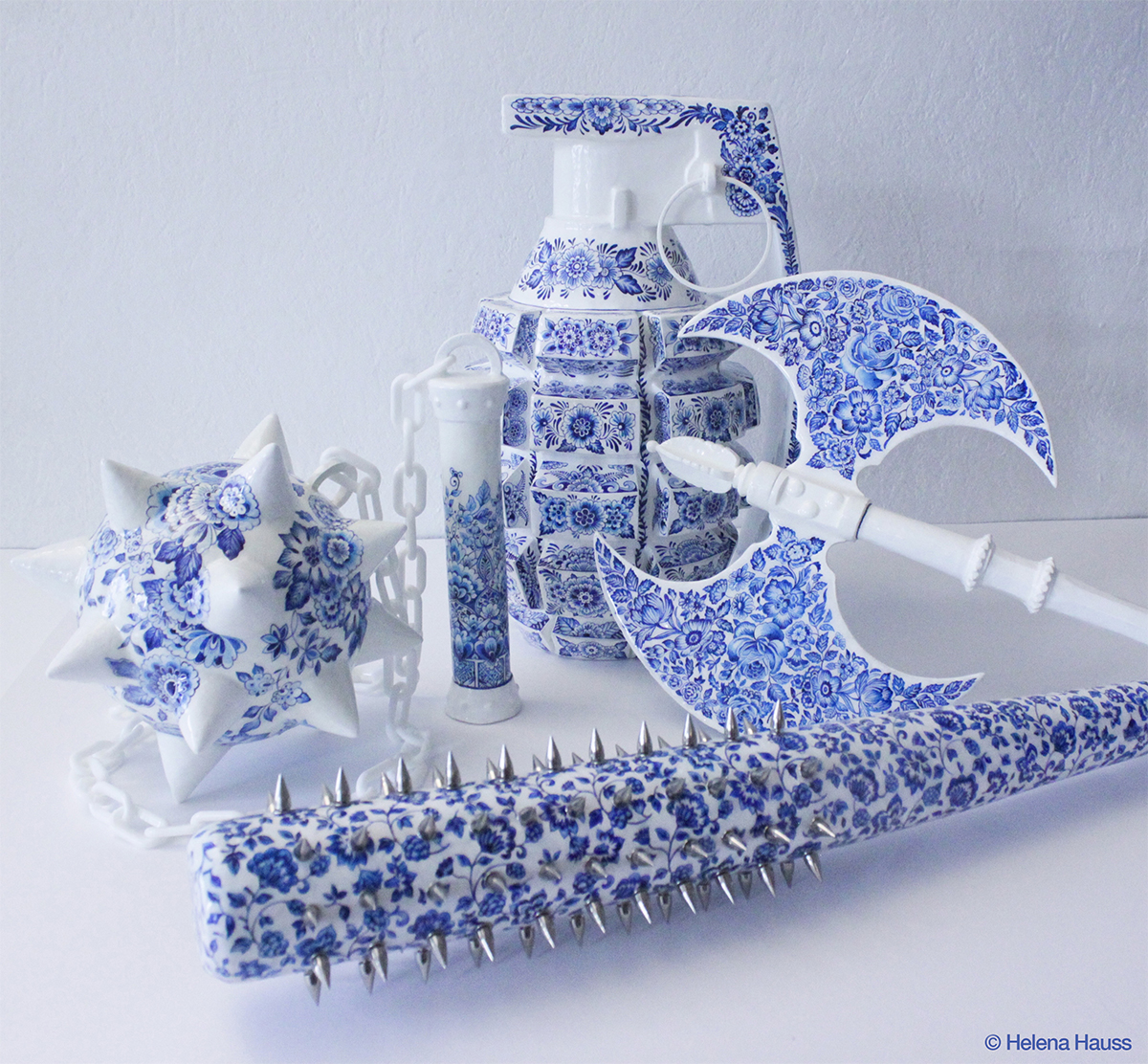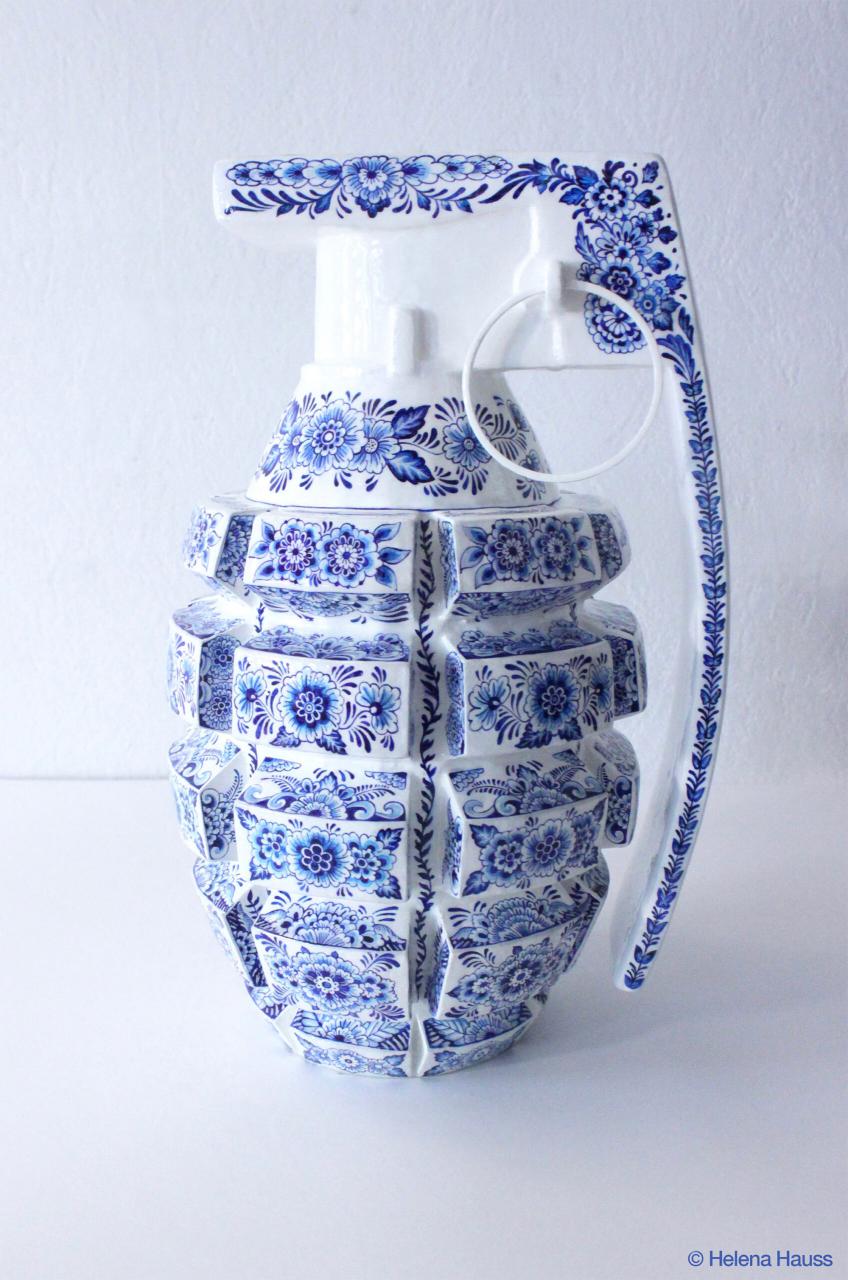 With his work, Hauss hopes to shatter the notion of women as a "weak sex" and instead prefers a message of empowerment. This project reflects the contrasting subtleties inherent in femininity, as well as an attempt to justify ourselves due to the feeling of constant vulnerability imposed on us. Contrary to this, the artist wants to show that women are not made of glass, porcelain or crystal. They won't break because they are as hard as armor and ready to fight back.
Via thisiscolossal
All works by the artist behance.net/helenahauss