The World's Largest Anamorphic illusion!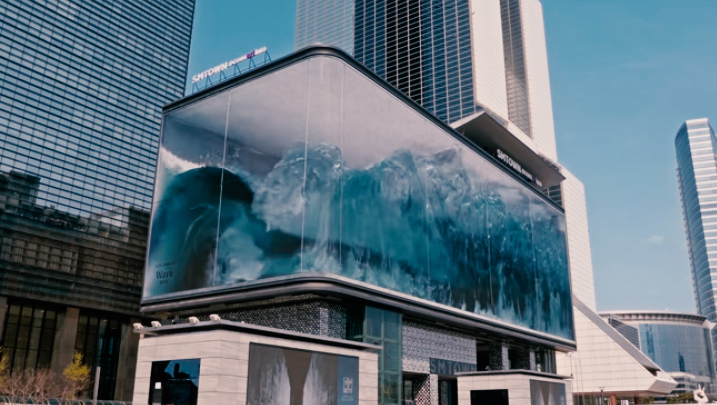 Digital technology company d'strict recently completed the installation of what is described as the world's largest anamorphic illusion at Coex K-Pop Square in Seoul. A massive outdoor projection of the crashing waves, called Public Media Art # 1_ WAVE, rises along stretching curved screens located on the facade of SMTown Coex Artium.
These digital billboards are 80.8 meters wide and 20.1 meters high, which is about four times the size of a basketball court in Seoul, The Korea Herald reports. SMTown Coex Artium is part of Coex Exhibition and Convention Center in the prestigious Seoul Gangnam area.
d'strict specializes in digital technology and already has extensive experience creating installations in specific locations. For a stricking installation in Gangnam, the studio used a series of anamorphic illusion techniques to convey the visual realistic effect of massive waves.