Old Сinema with a Modern Twist: an Impressive Transformation of the Historic Film of 1896!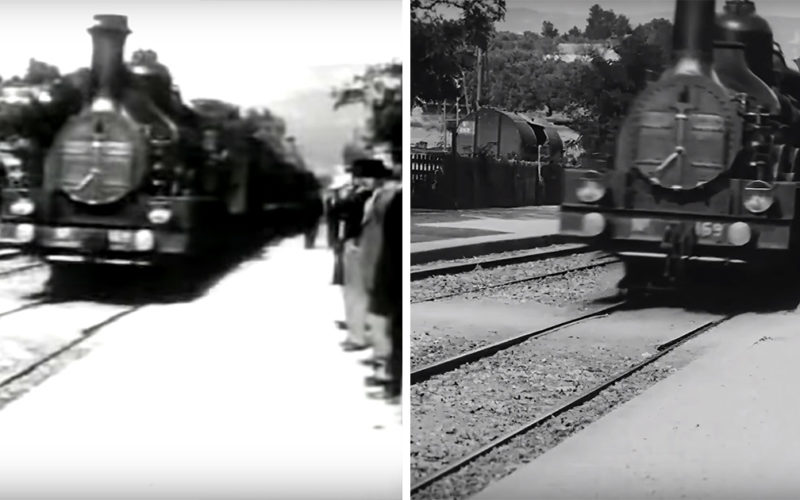 ?Denis Shiryaev knows exactly how to give old films a new guise. He has found a way to clarify not only the oldest films in the world, but also their characteristic grainy textures.
?Thus, the legendary example of early cinema, "The Arrival of the Train at La Ciotat Station", shot back in 1896, suddenly turned into a 50-second film of high quality. Filmed in France on a 35 mm, the original film was created using a universal camera, which served as a printer and a projector at the same time.
? It is curious, that the transformed version reveals new details to the viewer: the distinctive faces of passengers trying to board the train, the clear outline of the locomotive itself, blurred in the original version.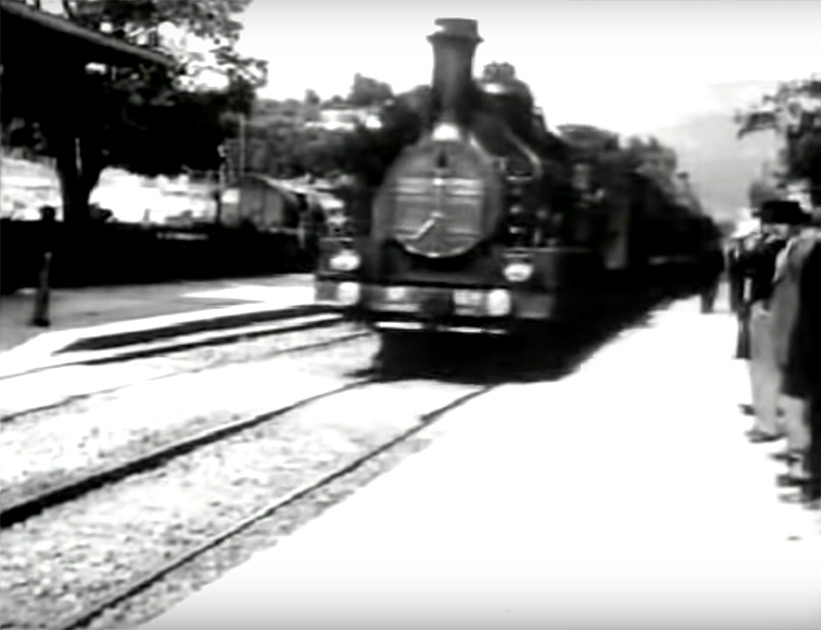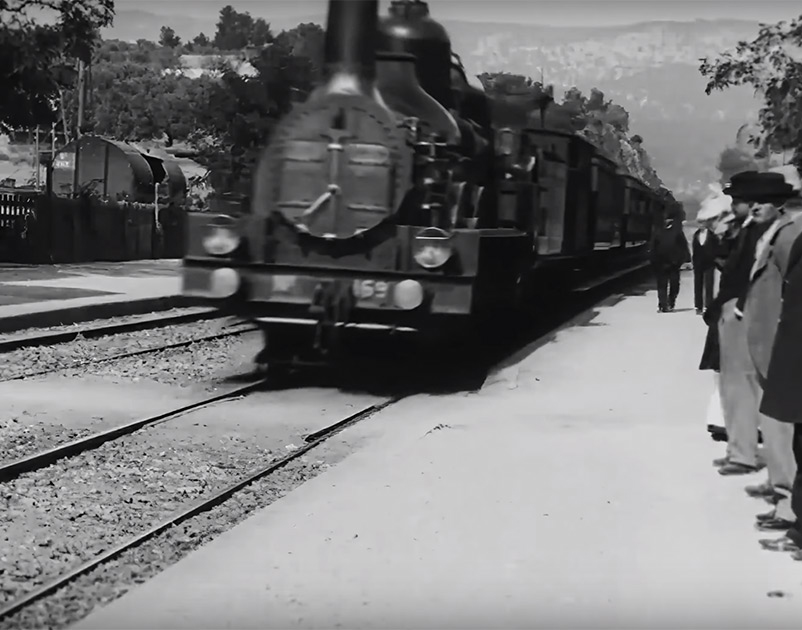 ?Peta Pixel claims that Shiryaev used Gigapixel AI Topaz Lab to increase the resolution of the film to 4K and DAIN from Google, to create and add frames to the source file, bringing it to 60 frames per second. The effect is really impressive.
The first image is from the original film, and the second is from Denis Shiryaev's remaking