Habitica app – turn your tasks into game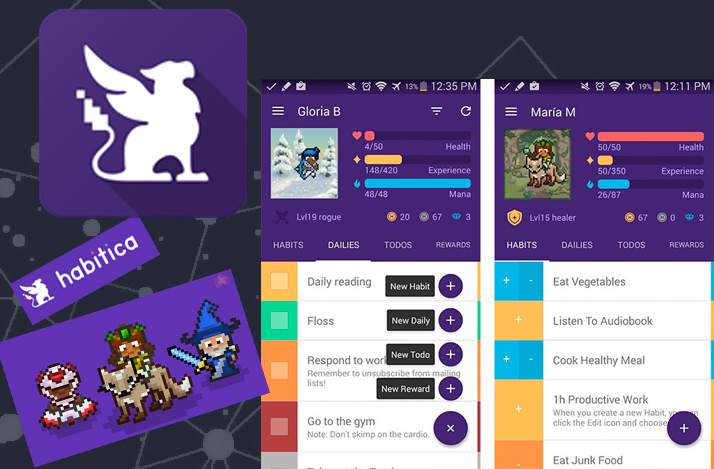 Habitica app is in the top three most powerful applications that can change our lives for the better in the following year.
Designed 6 years ago by Tyler Renel as HabitRPG, and a few years later renamed to Habitica, the application already has more than 3 million users, Habitikans, around the world. This number continues to grow.
Everyone knows that good or bad habits shape not only our image in the eyes of others, but also the whole our life. Often habits penetrate into ourselves quietly, changing us beyond recognition.
We know how it's terribly difficult to instill the right behavior every day and overcome destructiveness!
The game creators say: develop the right habits in yourself and then nothing will stop you!
This philosophy is the basis of the application that helps you work on yourself through a video game. In the game you choose your avatar and already with your character complete tasks with a plus or minus sign. At the same time, you get gold, experience or lose health.
Habitica turns everyday tasks into a survival game, making this game rather exiting than boring.
"Because washing up is far less annoying if you get a couple of gold bars for it!))" – the quote from a user.
This best manager of personal tasks is available on both iOS and Android, and also it exists as a full-featured web application. On iOS you can also try Momentum mode instead of a game where you need to tick off each task.
The notable features of the Habitica app:
• higher level in the game after completion of a task in a real life;
• mandatory rewards after tasks accomplishment;
• cool avatars that transform overcoming difficulties into exciting in-game possibilities.