Urban Tetris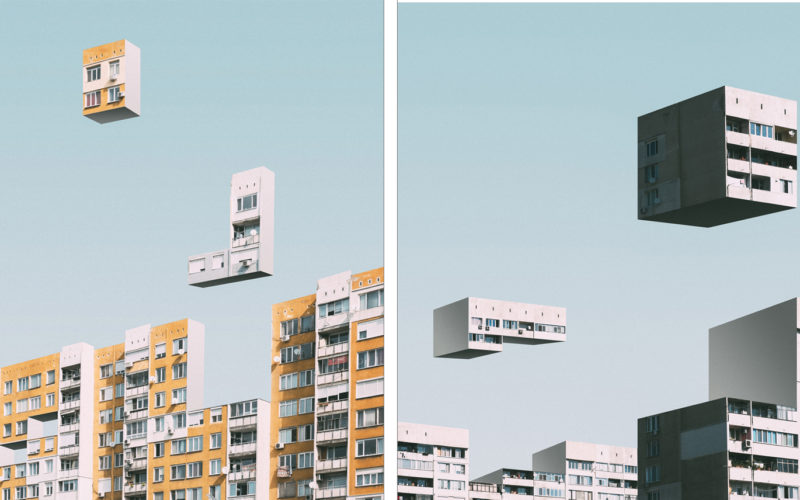 It seems that such a nostalgic for someone Tetris, the classic 80's video game created in Soviet Union, has come back, but in quite an unusual form.
Due to creativity of Mariyan Atanasov the urban architecture of the Bulgarian capital, Sofia, becomes an oversized Tetris game depicted in his series.
Atanasov abstracted the Eastern European city's geometric buildings into tiny images, erasing excess elements like trees and other distractions.
So, this visual allusion in each photo section of a young artist is an incredible view: floating down architecture ready to slot into the stack of other buildings, the same as in a good old game. Atanasov`s design projects and his minimalist architectural studies from around Europe can be found on Behance and Instagram.