Björk and Microsoft Create Music Generated by AI, Which Changes with Weather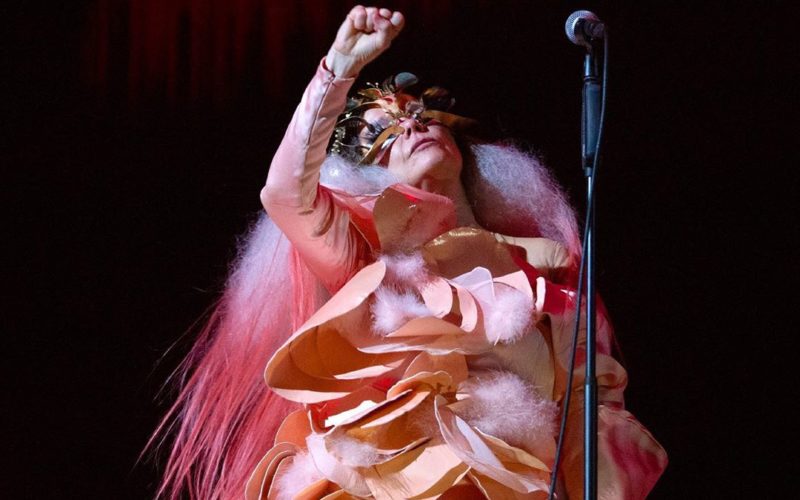 ??Björk is known for her incredible, avant-garde musical experiments. And her latest project, of course, was no exception.
To create AI-generated music that changes depending on the weather, an Icelandic singer invited Microsoft and the Sister City Hotel in New York to collaboration.
In the composition, called Kórsafn (choral archive, Isl.), she used the choir arrangements recorded during her career.
A hotel in downtown Manhattan offered its roof for the project. Björk, in her usual extravagant manner, speaks of her creation: "I am just dying of curiosity, waiting for the results! My archive arrangements, which I recorded for over 17 years, will be passed through AI, like a pinball, and will float with the migration grids of birds, clouds, airplanes and change according to an absolutely incredible thing called a barometer!"
Using live footage from a camera installed on the roof of the Sister City Hotel and Microsoft artificial intelligence, the ever-changing soundscape adapts to sunrises, sunsets, clouds, rain and even bird migration.
As the AI identifies new objects and recognizes changes in weather conditions, choir arrangements also change. "It doesn't just find the clouds, but indicates the density and type of cloud," said a Microsoft spokesman. "And it will not only find a bird, but also distinguish a whole flock of birds."
This means the ability to literally "listen and hear the sky!"
You can watch the New York skyline and hear Björk and Microsoft AI filling and complementing it with real-time sound on the Sister Sity hotel website. https://sistercitynyc.com/??
image via https://www.instagram.com/bjork/