UX / UI
To realize our plans, we don't need "Infinity stones".
Individual project idea
Professionals in this direction take care about products' visual aspects and allow to convey the idea, embedded in it to the user. In such way, being intelligible for perception and useful enough, an application will cover all CA and hold it.
Reincarnation of the difficult to the simple
Reincarnation of the difficult to the simple is a tendency of modern world with digital technologies. Simplification demand has arisen because of grand flow of orders for the development of multi-page sites and landing pages, also for the  supplements to gadget updates.  
Сreating an understandable interface
An approach to simplicity implies creating an understandable interface for sites and apps, despite its technical complexity. For such projects it is necessary to orientate on how the content is introduced and which emotions it evokes. In virtue of such approach competently structured information and UI UX design of landing page are becoming understandable for customer, who has no IT education.
There is a possibility to lose your client for a number of flaws:
unclear and uncomfortable search settings on mobile device;
not justified detailed poll for checkout in online shop;
complication of searching for the required function in the application.
These shortcomings will make nervous even the calmest user. Internet and mobile applications consumers are in need of solving  their "problems" by easiest and fastest way.
For project implementation is needed a super powerful team of experts in UX/UI design direction, which will embody detailed visual analysis. Their aim is to achieve business goals providing a content and procuring comfortable devices for work with this content. Thereby, user who has opened this web resource will not aster and will stay with you for a long time. Precisely understandable picture, in combination with elaborated functional, promotes the acquisition of goods or order services, videlicet initial satisfaction of customer demand.
The significance of UX design in creating interface
Interaction designing (User Experience) is a process of projects development, which is providing for clients significant and actual experience. It includes the development of all phases of acquisition and integration, including branding aspects, design aspects, usability and functionality. As well as concentrating on other using aspects such as: convenience, efficiency and positive emotions from using.
For maximal CA coverage, developers are making surveys on how users will function with future product: download files, go shopping, surf between pages or take part in polls. To fulfil its purpose, the app should be structured as simple as possible, that's why UX-design is covering entire user path:
Searching product process.
Using: clicks and transitions.
Visual and sensor perception in process of applying interface.
Building the final impression from received interaction with an app.
Cross-cutting UX Design
Insofar as user experience figuration covers entire using stages, this is an interdisciplinary sphere — UX-designers have various knowledge such as: submission idea, programming, psychology and interactive projecting.
Designers of "User Experience" are striving to make daily products, services and technologies convenient and affordable as much as possible. They use project thinking to reconcile the desires of the consumer with the technical feasibility and viability of the business.
In user experience, a person acting as somebody like project "engineer" works on ideology, projection of entire phases, interaction between the components, graphical  representation and  content filling. UX prototype ordered product. Beta-version is based on the impact of projecting and testing analysis and implies the creation of model or audience with analogues, which are on the market, its feedback and suggestions.
Web-design UI UX implies the development of site or application tools, not only their external incarnation. After all, without thinking about the process of leading the client to the necessary action, it is not advisable to create a graphical drawing of the details.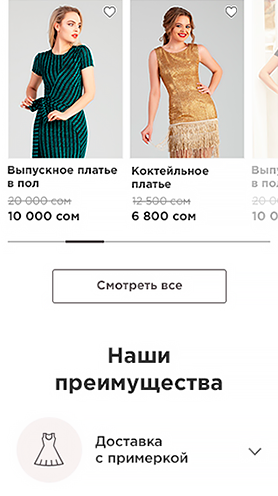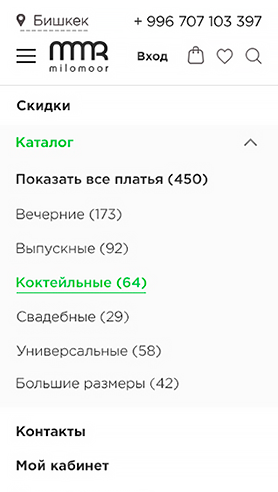 UI design is the concept realization of providing good user experience.
User Interface is a binding point between a user and applying gadget or software.
Interface design is a skill, applied for interface visualization and used for tasks completion thought out on the user experience phase. Nice exterior design alleviates tasks accomplishment making them easier and boosting commodity.
Therefore, UX and UI are two parts of entire process, in which User Interface responds not only for visualization and portrayal.
To make the creation of graphic shell for user prosperous, it's important to fulfil the row of rules:
Compliance the structure of all system elements and their interrelation
The adjusted work of all elements
Formation of groups from logically connected elements
Elements should harmoniously fit into the overall design
Compliance the one general style
All logically interconnected elements must be combined into groups
Selection of target blocks or buttons
It's important to convey important information during the development process.
Maintaining lightness of the content
Ease of perception, simplicity, visibility and convenience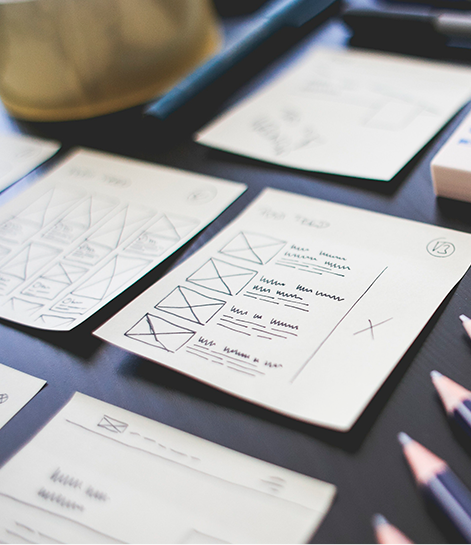 What is UX design?
UX designer is a person, who creates a visual picture for consumers, basing on the functional demands and planned user experience using standards, superficial elements and aesthetics.
Each detail should be thought out; on the whole entire content should be perceived as a unified project in which convenient, attention-grabbing buttons, readable text, concise forms and non-irritating pop-up messages. Designer with drastic skills, obligatory owns system design, prototyping and VD.
Newbies in IT usually don't understand the veritable sense of  the meaning UI UX design. The delusions about importance and phasing of User Interface appear afterwards. The majority of popular online-platforms are not a substantiation of the fact that perfectly made user interface will provide an affirmative visitor resource demand. However, as practice shows, there are representatives, made by "the old fashion" with using complex architecture and bad indexed elements, but in its turn, being more efficient in satisfying requests. Suchlike graphic method is usually used by bank sites.
Interaction integrity UX/UI.
Imagine a beautiful online resource. Modern and eye-catching. Creating an unforgettable first impression. But it does not take into account some, at first glance, unimportant details. This site has an error in navigation and that's why it pushes visitors away. After all they absolutely do not understand what they want to say and why. Therefore, in any case, the synergy of UI UX design with design skills and psychology tricks is important.
All this interchange is described in the following three facts:
Expressed offer value
The expressed value of the offer
Simple content navigation
Easy user interaction
Marked conversion aim
Designated Goal Conversion
Simple content navigation
Easy user interaction
Marked conversion aim
Designated Goal Conversion
Individual project idea
The same importance brings the knowledge of the user experience for an employee who needs to know how the creation of a brand is arranged and how to establish a connection between the audience and the Company's service.
His task is to   think gradually  through the visualization of every detail, the reaction of this detail to movements and user requests.
And to make it so that he himself understood that  there was a respond to his reaction and the action was launched.
Individual project idea
To get a full value, beautiful and laconic outcome, which will bring only positive feedback, it's essential not to differentiate UX and UI designs and provide their realization to single professional.
He will think over all the steps  realizing them to the valuable user experience due to created interface only.
Iconographic, typographic formalization attainments are meaningless in this sphere without skills in carrying out investigations of CA behaviour. Only thanks to them it's possible to build truly resultant architecture of the future resource.
UX and UI efficiency tips:
First of all, be not like everyone else, catch the eye among the huge stream of offer services and suggest only an effective response for users.
Mind map for UX/UI designer:
Everything you're doing, you're doing for a person. He has needs, motives and goals. Your superpower is a realization of all mentioned above.
You can make attractive cover and mega-optimized functions for  a specific living person.
Make his interaction practice with an interface at that moment with that company positive forever.
Emphasis
Key information in the shell should be highlighted (docked buttons, appearing messages, catchy buttons that attract attention)
Visual effects
Animated graphics which is worthy of use. Use transitions and shadows.
Efficiency
Reduce the chain of clicks, the target action should be accessible (purchase, download, subscription, registration)
Priority Information
Benefits should be emphasized, not lost in a large stream of product or service descriptions
Optimization
The architecture should be optimized. Specifically, the requested information will be easy to find and read, thanks to easy navigation