An Amazing Building Decorated with Wicker Baskets Appeared in France.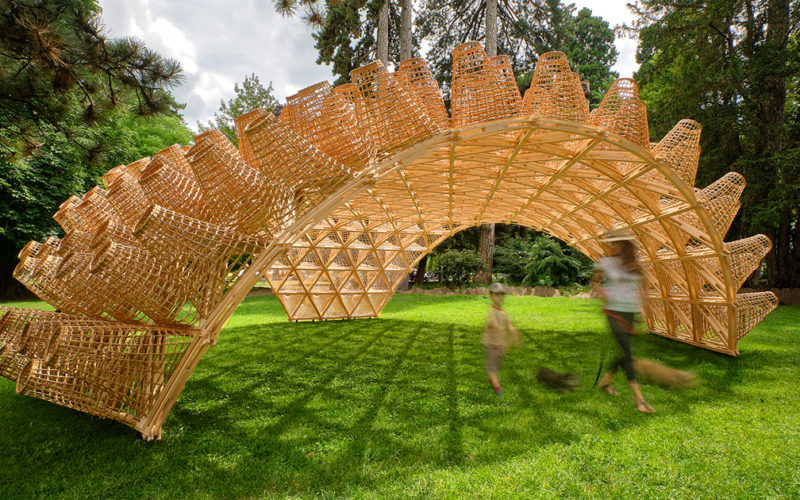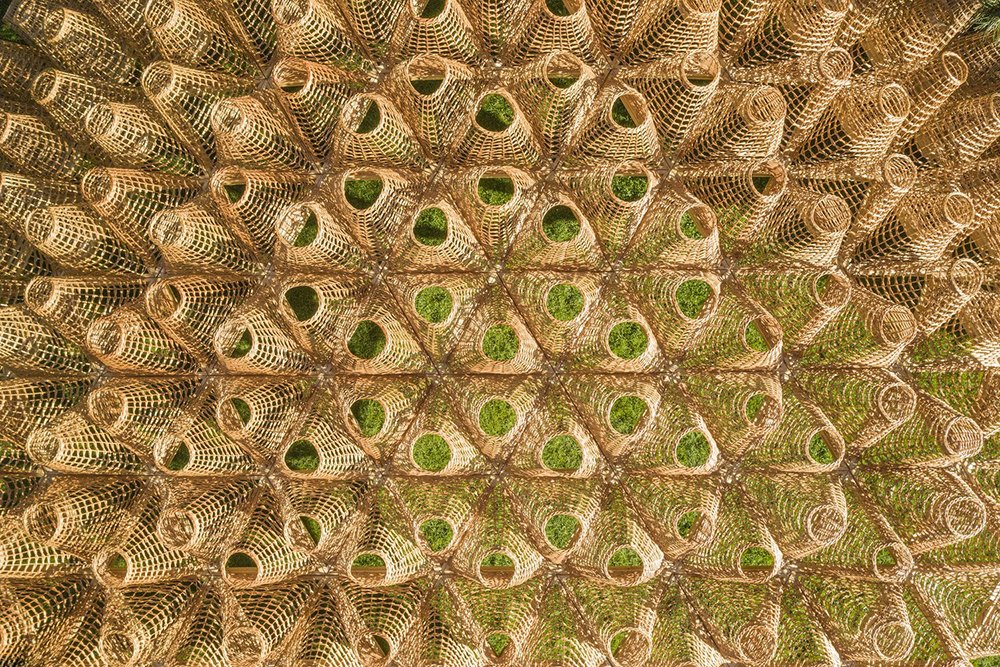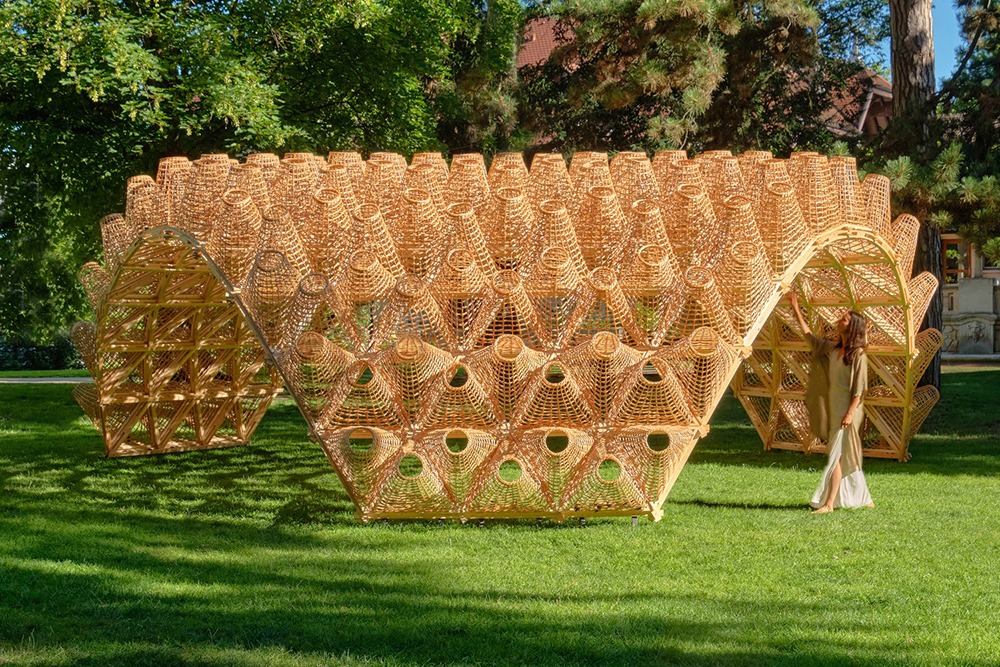 The new, woven building at the Jardins de l'Europe in Annecy, France, offers a break from direct sunlight. When the sun hits the building, it casts intricate triangular patterns on the grass inside and near, allowing it to blend in with the rest of the garden instead of covering it with shade. As the pavilion ages, the natural materials darken and further mix with the environment.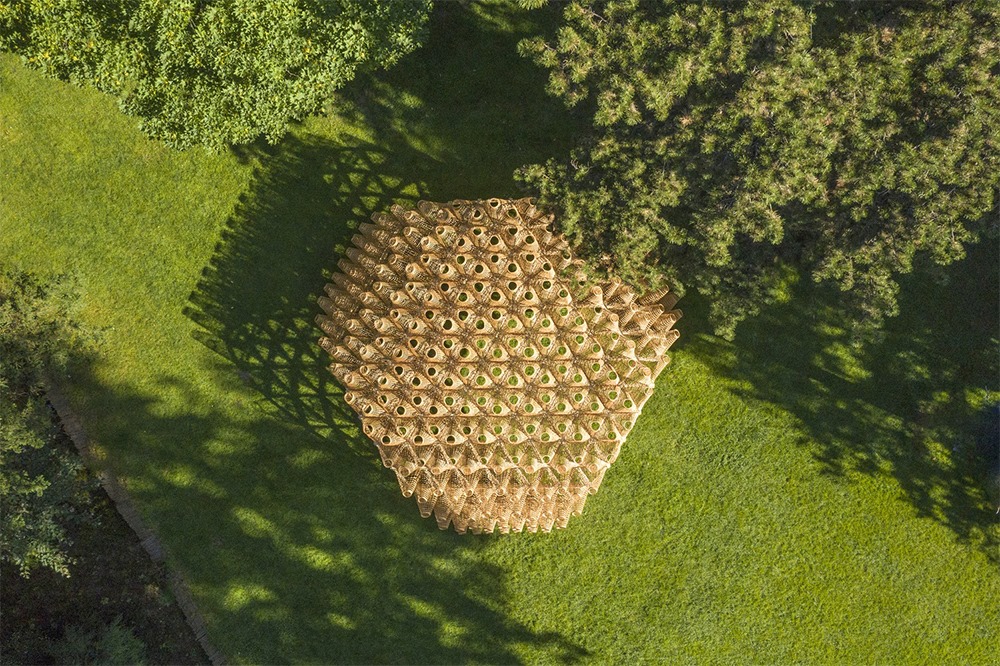 The project, designed by Didzis Jaunzem Architecture, is part of this year's Annecy Passages festival.
More projects by Latvian artists twitter/DJAtweet